CBD Muscle Rub Cream | CBD Muscle Salve | Muscle Relaxer Cream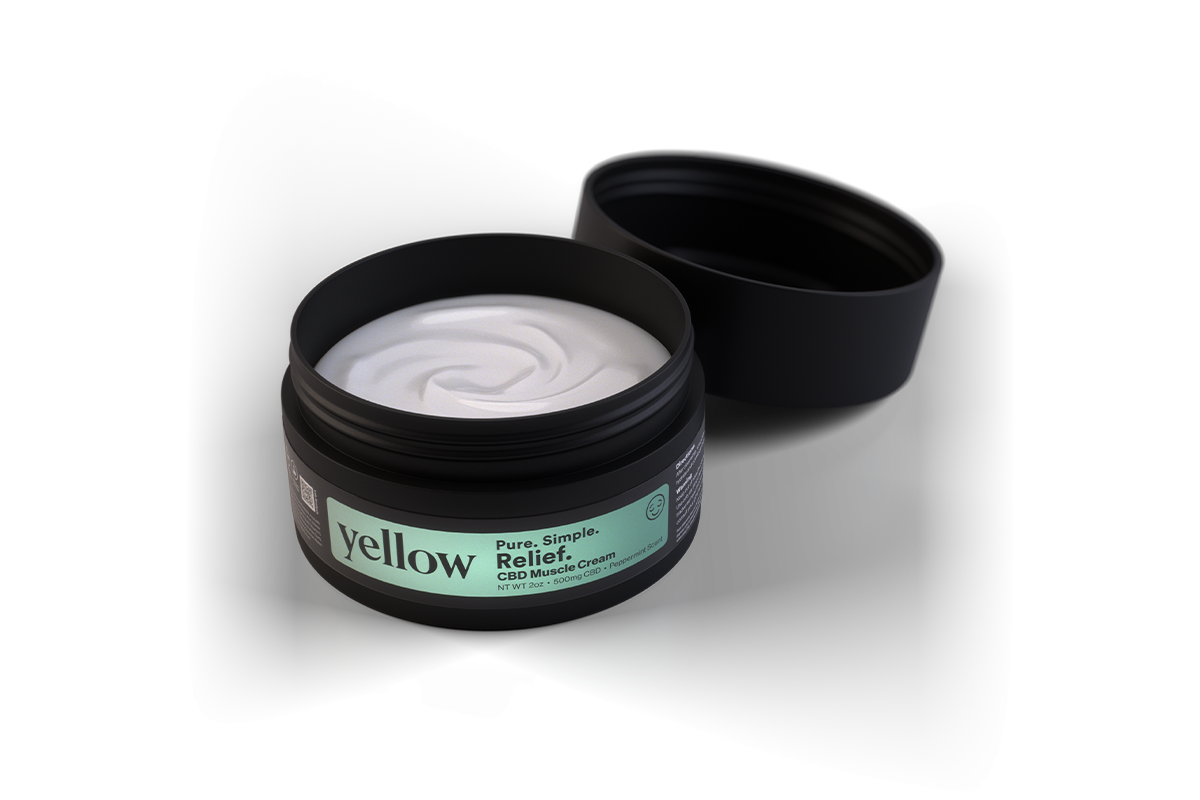 CBD Muscle Cream • 500mg CBD
Peppermint Scented CBD Muscle Relaxer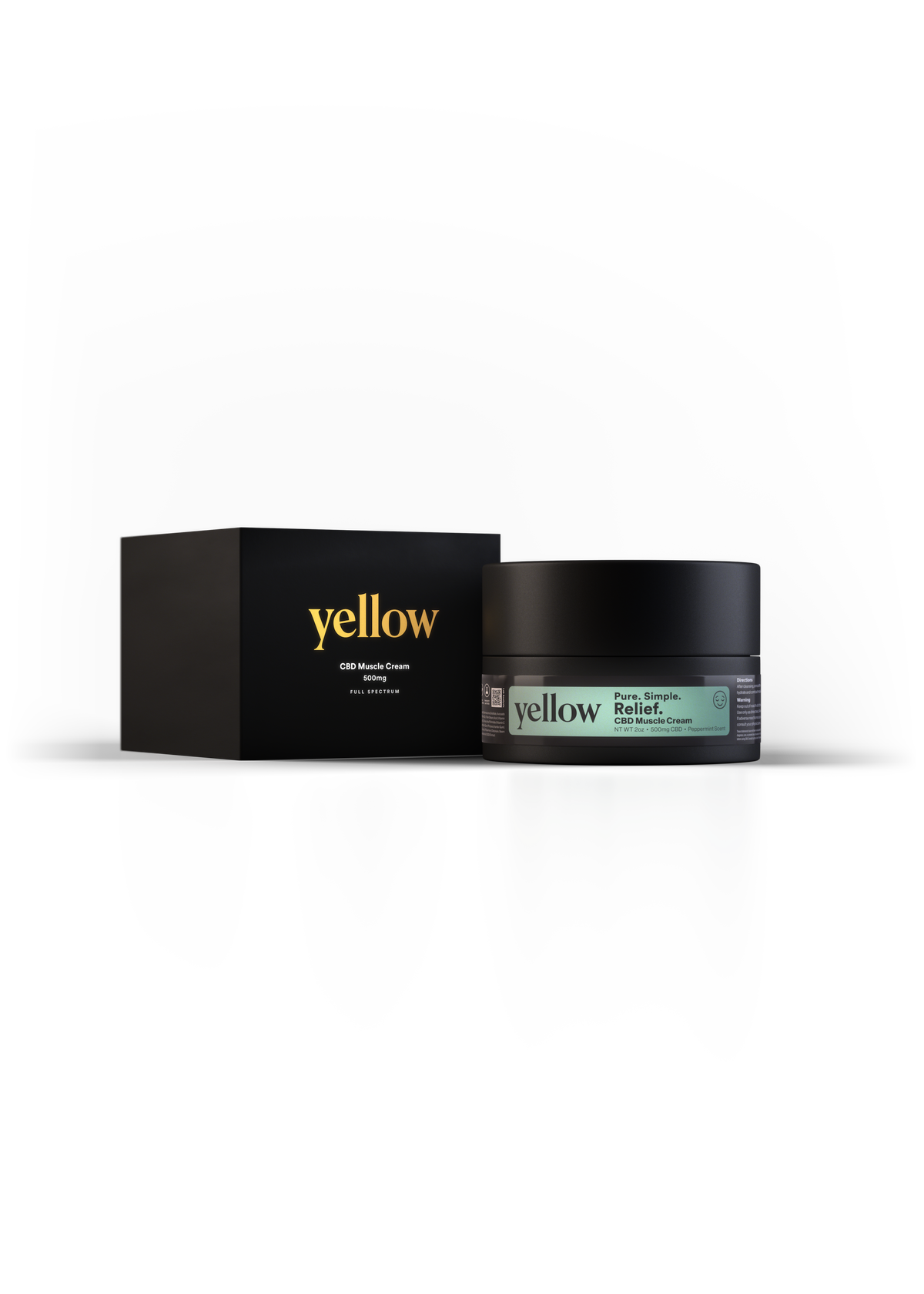 Muscle Relief in

a bottle.
CBD muscle rub cream is a delightful experience. This natural muscle relaxer cream is infused with CBD and peppermint extract for a soothing experience. Try our CBD muscle salve today.
Perfect for everyday use
Non habit-forming
Made from the finest ingredients
Happiness helps:
May Promote

Calming Effect

Might help coping with external stressors

May help promote normal

hormone balance

Might support normal emotional balance

May promote normal healthy brain activity
Yellow CBD Deep Relief Cream can be used for various reasons like soothing tired or sore muscles. Some people even use CBD for muscle spasms (read more about CBD for muscle spasms in the following study ) or just for body rubs. Use this hemp lotion in the morning, the day, or night. No matter the time of day Yellow hemp cream may support hydrated skin and happy muscles and joints!
Ingredients
Purified Water, Witch Hazel, Cetearyl Alcohol, Cetyl Alcohol, Menthol, Rose Hip Essential Oil, Jojoba Oil, Peppermint Essential Oil, Myristyl Myristate, Stearic Acid, Polysorbate 60, Isopropyl Myristate, Camphor Oil, Wintergreen Essential Oil, Phenylpropanol EHG, Olive Oil, Shea Butter, Avocado Oil, Hyluronic Acid, Xanthan Gum, Sunflower Oil, Full-Spectrum Cannabinoid (CBD) Extract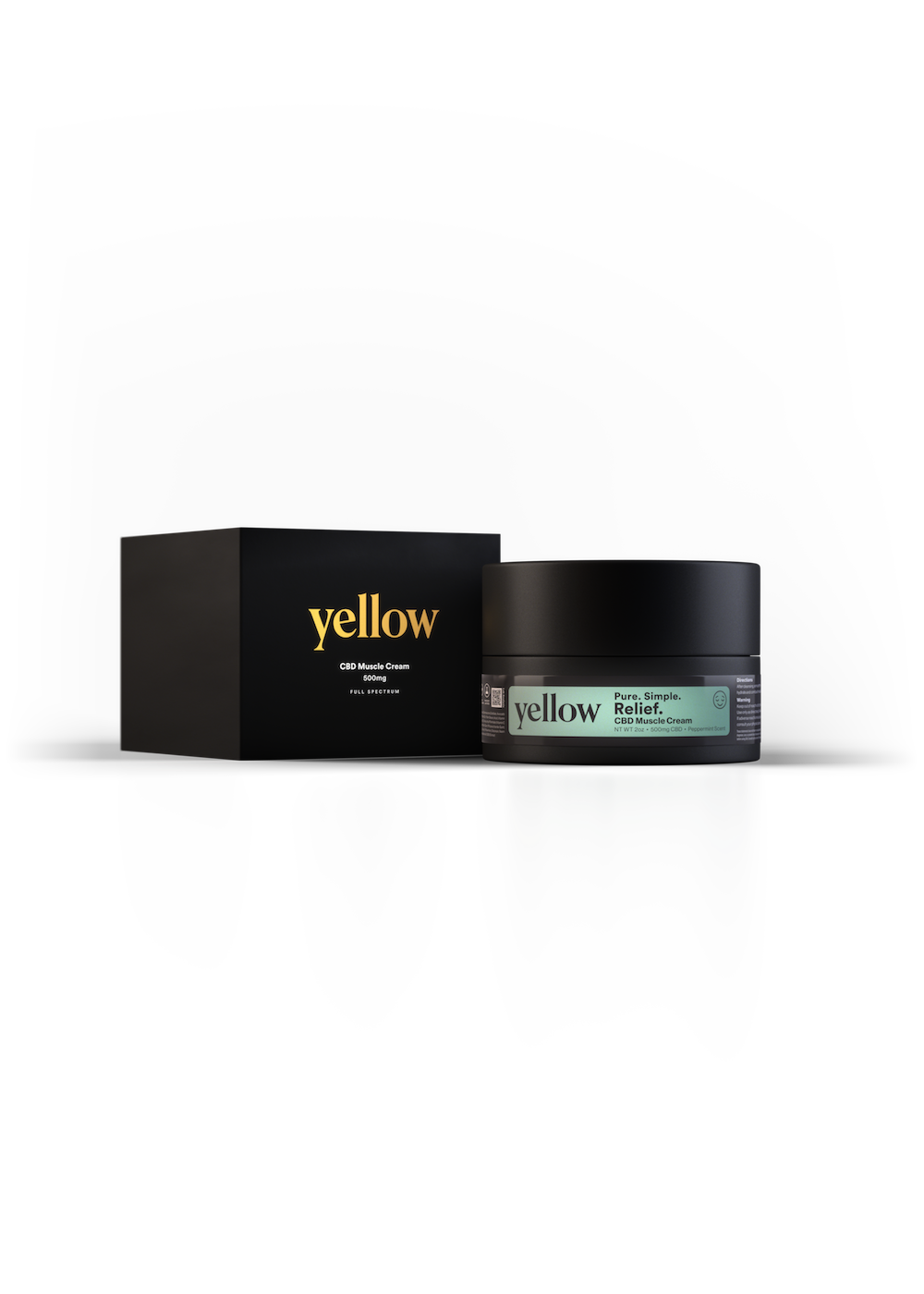 Here's how to use hemp cream :
Remove lid from hemp cream
Massage generously into affected areas until thoroughly absorbed into the skin
Repeat as necessary
Yellow CBD Muscle Cream is Cruelty Free and manufactured in a facility that is GMP (Good Manufacturing Practices) Certified. And will all Yellow CBD products, this CBD Muscle Cream is Third Party Lab Tested for Purity and Quality.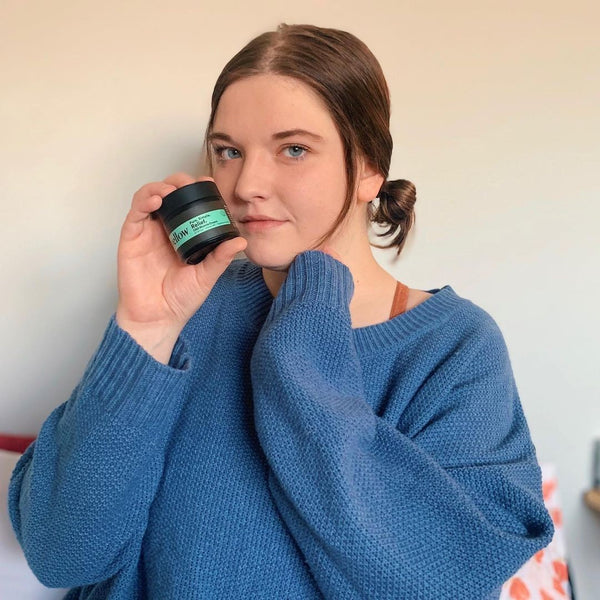 "Taking my few moments of relaxation and treating my muscles to this amazing CBD muscle cream from Yellow CBD🙌🏼"
Mindy Braga